London or Mexico. All around the world, guest services are overloaded with all kinds of questions from clients. Even though it may seem like a boring task, quickly addressing clients' simple inquiries deeply affects the guest experience.
One common mistake that hoteliers make is to consider the guest experience as the only one provided during their stay. But the pre-stay service is also a crucial part. Therefore, pre-stay queries should not be underestimated.
The fact is those uncomplicated and countless, yet important, questions take away precious time and productivity from the hotel staff. They could be attracting more business to your hotel, instead of repeating themselves. I'm sure that you, hotelier, can't help but wonder: "Is there a better way to deal with this?"
Well, there is! Many hotels are investing in FAQs or virtual assistants as a way to ease the mind of the incoming guest and, at the same time, giving reservation agents time to focus on sales. Travelers can find answers to questions on their own, rather than directly contacting hotel staff on a regular basis.
To make your life a bit easier, here come 4 main topics you should cover on your hotel website so your guest experience goes smoothly.

1. Reservations: Seal the deal!
If there is a topic that needs your undivided attention, it's reservations, which includes:
Reservation process
Cancellation/deposit policy
Room types
Payment methods
Daily rate details
Check-in / check-out times
Information about "how to book" and "what's included" are crucial to turn your potential client into a guest.
Of course price and availability are important aspects when someone is deciding where to stay. But remember that is not enough. Before pressing the "book now" button, travelers want more relevant information to seal the deal.
Clients want everything to be transparent and clear. No one likes to feel they are being misled, especially when money is involved. So don't miss a business opportunity by not making it as simple as possible for your client to understand your booking process.
2. Location: Turn your hotel into a hotspot!

"Where the hotel is located?", "How do I get to the hotel?", "How far is the museum, or the nearest subway station?" are some of the more common questions a hotelier can hear. Even though we have Google Maps and other tools to find our way around, the truth is most people prefer asking rather than searching for themselves.
So be sure that your potential client won't get lost and that your location is perfect for them.
Your answers should include not only geographic locations and distances, but also what travelers can experience by staying at your hotel.
For example, if you are located next to a famous theater, you can go far beyond the distance. Write about the great experiences this theater can offer, not to mention all the unique memories that can be created there. Use this opportunity to encourage potential clients to become your guests.
3. Facilities/Services: We all want an easy life!
One thing that almost everyone is looking for when booking a hotel is comfort. And that is not just about the room.
We all like to relax after a hard workday or enjoy our holidays to the fullest. If we can have all the facilities we dream about in the same building, the better!
---
The future of wellness is now linked with technology. Learn how the two are coming together in this episode of Hotel Cast with Tammy Pahel:
---
That's why facilities are a common topic among hotels. If your hotel has a swimming pool or laundry service, make sure your guest understands how it works.
Some hotels have a facilities fee. If that's your case, don't forget to mention it.
If travelers are always regularly asking about a specific service or facility that you don't offer, don't worry. This can be a great opportunity to turn a negative situation into a positive one. It all depends on how you answer the question.
One of the best things about adopting FAQs or hotel chatbots is that you can take your time to elaborate on answering these types of questions. When in a rush, hotel staff usually answer with a simple, "We don't have it, sorry."
But your virtual assistant can give a much more comprehensive answer in a matter of seconds, saying, for example, that even though the hotel doesn't have a gym, guests can go to a gym center close by. Giving an option instead of just saying "no" makes all the difference!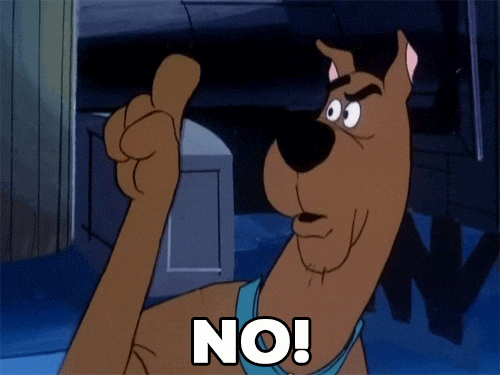 4. Others: Everything else that is important to your guest experience!
There are some general questions that every hotel must answer on a daily basis, such as if pets are allowed, if the hotel has onsite parking, things to do in the city, and more. You could address many subjects here.
Just don't forget that FAQs, automated or not, must be based on the most common questions your customers actually ask, not what you guess they wonder about.
So take a look over your emails, and talk to all hotel staff members to collect a list of the most common questions you are all tired of answering all the time.
---
Are you aware of all of your high-end guests' preferences? Collecting and organizing this information in one place can be very effective!
So, to help you organize your guest data and offer the best experience they deserve, we created a customizable VIP Guest List Template. Get yours now:
---
Is it really important to have a hotel FAQ?
The answer is yes. Having a FAQ is an integral part of providing a good guest online experience. It also helps you increase your digital presence and reduces a lot of stress on your hotel staff. Answering questions before guests actually ask shows you care about their experience and understand their needs.
Besides, according to research published in the Harvard Business Review, customers with good past experiences spend 140% more than those with poor experiences. This is reason enough to have a FAQ, don't you think?

"How can I start?", you might ask. Start by researching which questions you must address.
Then answer those questions using simple language and short sentences. When possible, include images to illustrate what you are talking about. Your guest will surely appreciate your efforts.
By adopting a FAQ section or a hotel chatbot, you can use the questions to make uncertainty disappear and establish a solid relationship with your client.
A good FAQ section or chatbot increases your customers' trust and decreases guest service stress. It's a win-win situation, don't you think?
---
Tired of looking for the best ways to convert more bookings on your hotel website? Asksuite & Umi have joined forces to help your website stand out and make direct reservations go sky-high with a curated selection of guides and materials, which you can download for free: [Download Now]