Hotel technology is the main topic of the Ask & Talk with Svetlana Udalov, CEO and founder at HKepper US LLC, a management tool for hotels. The company's goal is to reduce operational expenses and control the workflow.

Udalov shares with Ask Insights her company's journey in the hotel industry and how hotel technology can help hoteliers with their daily demands. Being a tech-enthusiastic, she believes that now is the best time for hotels to invest in new technologies, especially when reducing expenses on the table.
She emphasizes, however, that guest's satisfaction will never be complete without a smile on the hoteliers' face. Read below our interview:
You work now with the hotel industry, but I saw on your profile that you have a bachelor's degree in Architecture, a master's degree in Law… So how did you end up in the world of hospitality?
S – Our family owns and manages hotels for more than thirty years. Usually, our dinnertime conversations about our working day, including hotel problems, court cases, architectural news, and our kids. So, I was always related to the hotel business even I had my own business.
HKeeper US LLC has been in the market for 2 years now. How did you come up with this business idea?
S – When we moved to America and bought a hotel, I was 100% involved in the management process. As I dive deeper into operational management, I started to think and look for the tools to make management more efficient. I spent several months searching, but what was available wasn't what I was looking for. Some companies only offered partial solutions and not an entire system as a single platform.
Then, going through all this information, I realized that I had a clear picture of what hotels need in order to be more productive and efficient in terms of internal operation.
For example, how to track the working time, refused services, material usage, guest requests, lost and found, have constant communication between departments, etc. So from there, the idea of developing our own software started.

Tell us a little bit about your company. What is your product? Who is your clientele? Anyone outside the US?
S – Generally speaking, HKeeper is a tool for hotel day-to-day management to decrease operational expenses and control the labor force. What I would like to point here is that we created this program for ourselves as hotel owners and this makes HKeeper unique.
Our program benefits not only management but also hotel owners and especially if the hotel has a franchisee and outsourcing services. Our clients can be from hotels with limited service to boutique hotels and also outsource cleaning companies. For now, we have installations in the US, Russia, and Montenegro.
Being a CEO and entrepreneur can't be easy! Which challenges do you face?
S – I had experience being a manager, but being a CEO and a founder was new for me. What challenged me more was to start thinking and speaking the IT language. But, a logical mindset, architectural background, and extensive experience working with clients helped me a lot in all aspects of the development of my new business.
How does technology impact your life? I know that I cannot live without UBER, Ifood, airport tokens, chatbots ….
S – I am 100% sure that technology is one of the best things to happen in our lives, and especially for those who value their own time. With technology, you can organize your life better and eliminate many time-wasting activities, and also stay connected with your friends, family, and coworkers. You can be in balance with your private, social and business life.
What are your thoughts about hotel technology? We know that around the world hotels still hesitate to embrace some tech in their hospitality. Are US hotels more open to adopt technological tools?
S- I think IT technology has had a tremendous impact on any aspect of modern business, especially in the hotel industry. As we know, any hotel service consumer/ hotel guest has all types of technology at hand. That means that if hotels won't be advanced in technology, a consumer cannot satisfy their needs and catch up with the times.
Nowadays, being in the moment is essential. At the same time, though, we know that the hotel business is a conservative business, so many existing policies must be reconsidered. The first thing that comes to mind is the employee policy in which the use of cellphones is prohibited, which is a completely outdated mindset.
In place of a mobile phone to use as a means of communication, employees of a hotel or other establishment are using Walkie-Talkies. Not only are the sounds of these two devices completely different, but their range of use is too.

We know that hoteliers struggle to handle all the demands they have. Do you think hotel technology can help them? In which way? What are the benefits technology brings?
S – As I mentioned before, of course, hoteliers will benefit from having modern hotel technology in their use. Especially nowadays, the margins are getting squeezed more and more at the hotels, so cutting expenses is becoming a bigger priority.
Here, any chance of automation should be considered. HKeeper is one of the best tools to manage expenses in terms of controlling labor costs and administration of workforce performance. Thus, such software is a must-have tool for any hotels that do not want to go broke in the future.
In your opinion, which are the main challenges US hotels face nowadays?
S -One of the main challenges in the hotel industry, and not only in the USA, is the human factor because we -people tend to wait until the last minute and do not take precautions actions to be ready for changes. What do I mean by that?
Today, all hotels function with what they have, regardless of whether they work with old technologies or modern ones. This leads to the fact that there is no need to take any measures to protect against future losses since there is no recession for today and, forecasts are only forecasts …..
Even though we all-knowing that any business has an up and down cycle. It follows that hotels using modern automated technologies will move forward, and hotels operating in the old manual mode will be behind.
The conclusion follows from here is that the hotels using modern automated technologies will move forward, and hotels operating in the old manual mode will lag. And, with the slightest change in the market, those who were not armed with new technologies in advance will get out of the business and others will win!
In my opinion, now is the best time for hotels to start implementing new technologies and be ready for any scenario of the hotel business market development.
Much is being said about the guest's experience. What is a good guest experience for you? Have you had any memorable experience in a hotel that you could share with us?
S – An employee with a smiling face and the wish to resolve any issues is the best experience for me. It doesn't really matter if the hotel is a boutique hotel or a limited-service hotel, the thing that makes the difference between moderate and good quality is seeing that the personnel care about their work and try their best to make your stay comfortable.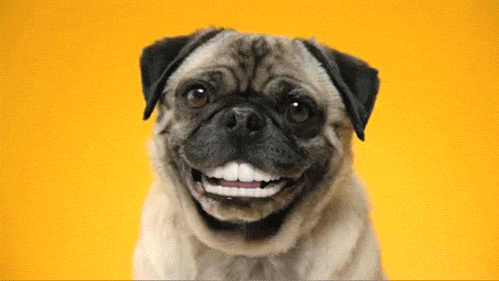 Bonus question: Where is your perfect place to spend a vacation? And what does your perfect hotel would have?
S – My best places to visit are Spain and Italy because the hotel's staff, and all the people there in general, are very friendly and treat you like a family member. That probably something you could not find somewhere else. My perfect version of a hotel would have a good location, a clean room with a comfortable bed, and good WiFi.
Want to know about the tech trend of chatbots in hotels? Book a demo with our specialist!