To include a robot in the hotel guest service triggers feelings of fear. Many hoteliers feel like they are in imminent danger of machine domination and the elimination of human touch in hospitality.
But, there are no reasons to fear! Robots were not created to vanish human beings from Earth. On the contrary, they were built to provide better conditions for hotel staff to perform with excellence. Innovation in the hotel industry came to make you, human, the star of guest service.
With this premise, we from Asksuite develop our intelligent omnichannel customer service platform: a space where humans and robots can coexist in perfect harmony. How? Let me explain this to you better.
Use your time wisely: you can't turn back time!
Simple and repetitive activities don't bring value to tasks performed by a human agent. But they are important to be executed. To automate these activities brings advantages both to clients and hotels, including financial ones.
While robots answer easy queries, human agents can focus on personalizing services, treating every hotel guest with the care and the attention that he/she deserves. That was the goal we aimed at when we created our hotel chatbot.
Chatbots give hotel staff the most scarce and valuable resource in hospitality: time. Answering 24/7, on the main messaging channels, the bot allows human agents to prioritize more complex activities than answering 20 times the same question.
Therefore, automating services saves time and increases the staff's effectiveness. The world has come a long way from Charlie Chaplin's "Modern Time". Leave repetitive work to machines!

Teamwork: robots and humans in hotel guest service
There are many chatbots and platforms around the world. However, one of our platform's biggest differential, besides Artificial Intelligence, is its possibility of human intervention at any time in any conversation the bot is having. This is what we call teamwork!
Changing who is in charge of the conversation is quite easy. All bot's conversations are centralized on the same screen, regardless of which channel it takes place. The human agent, who might be following the chatbot performing in real-time, can take over whenever he/she wants, every time it seems relevant to intervene.
Being a management platform, there is still the advantage of better organization and control of services. All chatbot conversations are saved on the administrative dashboard and a quick search allows the agent to find a specific conversation he/she might be looking for.
Personalize the hotel's automatic answers
For some people, technology is still a white elephant in the hotel lobby. One of the reasons for concern is that technology could take away the possibility of personalization of the guest experience.
Yes, your clients will get the same answers when using automated online service. But they will be promptly taken care, without waiting in line and will get complete answers with pictures in a matter of seconds. This is something humanly impossible to achieve.
I should mention here two other special features of our customer service tool: personalization of the answers for each hotel and the possibility of the hotel to improve chatbot's natural language by adding new words to its vocabulary.
Personalization of each hotel's answers means that the answer provided by your chatbot won't be the same as given by other hotels. I don't mean only the content, but also the tone is determined by the hotel.
Teaching the chatbot new vocabulary is a new feature that our clients enjoy a lot! That gives autonomy to the hotel to mold the chatbot according to the hotel's demands. Chatbot gets smarter and smarter, and clients happier and happier.
Furthermore, it is important to emphasize that we have a Linguistic Specialist and a team of Customer Sucess and Developers that are working all the time to improve hotel chatbot's natural language. We know that being able to understand natural language is a characteristic that is highly appreciated in hospitality.

Improve guest experience by promoting online service
I think the biggest myth around automated service is that humans don't like to interact with robots. However, if you think about it, don't you ask everything to Google? Artificial Intelligence and automatization are already parts of our routine. Why shouldn't we adopt these technologies in the hotel industry?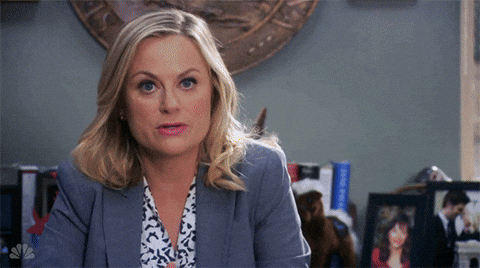 To demystify, here comes research that shows that, regardless of being a human or a chatbot agent, the essential for clients is to be served well and quickly. Take a look at these numbers provided by Business Insider:
45% of consumers don't care if they interact with a human agent or chatbot (as long as the service is efficient);
49% of consumers use automated channels, without any human interaction, at least once a week. Between Millennials, this number goes up to 66%.
As you can see, adjustments to the virtual world are surely being made. Fighting against this trend is a waste of energy and business opportunities. Clients expect self-service. So don't disappoint them!

---
Are you aware of the details of your high-end guests' preferences? Collecting this information in one place can be very effective!
So, to help you organize your guest data and offer the best experience they deserve, we created a customizable VIP Guest List Template. Get yours now:
---
Mixed and Together, in hotel guest service
Human beings will always be the star in customer service. Always. The hospitality world is only real with a human touch. That doesn't mean that humans are alone on stage. They need a robotic helping hand to deal with an audience that only gets bigger and that is more and more impatient.
In hospitality, robots are support actors, a kind of special featured guest. An automated customer service is a support tool for world-class human service. It makes it possible to increase the productivity and efficiency of human staff, while enchanting anxious clients.
Don't you believe me still? Check out this video of Sheraton Los Angeles San Gabriel Hotel and see how robots can fascinate clients and, at the same time, make time for human attendants to best serve their guests.
I can guarantee: worse than an automated service is an automatic human service. Agents with no energy, overwhelmed with work, who seems to be reading a script, are more harmful than any automated service done by machines.
Invest in the partnership between humans and chatbots and maximize your business revenue. Because automated customer service in the hotel guest experience is part of the natural evolution, you can bet on it!
Leave your comment and let us know your thoughts about humans and robots working together!