If you want to welcome guests from different countries, a multilingual chatbot is the best tool for you! After all, the guests' journey begins long before they arrive holding their baggage at your hotel lobby! In the digital world we live in, customer experience starts on the internet.
So think about it:
If you invest in hiring multilingual staff to communicate better with foreign tourists, you should also invest in a multilingual chatbot on your website to capture online foreigner visitors.
It seems logical, doesn't it?
OK… Maybe you think that having your website translated to multiple languages is enough to attract an international audience. So you don't need a multilingual chatbot. Well, I'm sure that having it in different languages helps a lot! But, there are always answers that they can't find on the website, right? What happens then?
Or maybe you think that it would be better to offer a chat with a live agent on your site. Fair enough! Most people prefer humans to virtual assistants. But, have you consider the cost to have a multilingual employee 24/7? Plus, how easy is it to find polyglot staff?

Home away from home: your hotel website should also "sound" familiar!
Most shoppers do online research before purchasing something. It is not different with travelers; they exhibit the same behavior. They often check the hotel website before booking the accommodation. So your website must be prepared for visits!
Your website should be informative, easy, and…. familiar with online visitors! Why familiar? Researches show us that people tend to do business when they feel comfortable. And language is one of the biggest comfort one people are attached to.
So if you think that having your website in English is enough, think again. Even though English is considered a global language and most people understand it, there are a lot of people who don't feel comfortable speaking English. Don't forget that English is a foreign language to millions of possible customers.
To speak a traveler's language increases the chances of capturing those visitors significantly and the odds of them booking with you.
60% of consumers rarely or never make purchases from English-only sites

67% prefer navigation and content in their language 

75% want to make purchases in their language
By making your website familiar, you will probably conquer more territories.

Problem is that finding quality labor in hospitality can be quite a challenge. And most of the hotels don't have a language strategy. Even though many hotel owners and general managers think that they are losing business opportunities due to language barriers, they struggle to find a good solution to this problem.
The solution might be:
Multilingual chatbot: the best virtual customer service agent!
Having your website in multiple languages is only the first step to welcome foreign tourists to your hotel. The second, and equally important, is to have multilingual online support. And the best way to achieve this is by adopting a multilingual chatbot.
The advances in Artificial Intelligence revolutionized natural language processing, allowing chatbots to speak to and understand people almost like a human being! Chatbots can now talk in dozen of languages and with hundreds of people at the same time. Not even your best polyglot attendant can do that!
Even the smallest hotel can go global without a millionaire investment, thanks to the internet. And not only your future guests can easily find you, but they also want to easily spend their money.
In this graphic brought by We are Social and Hootsuite, we can see that e-commerce in the travel industry (including accommodation) showed a growth of 11% over the past year.

Customers want to be able to interact online with brands in their native language, not only read. Chatbots are simple to use, fast in answer, and the most cost-effective solution. No wonder why companies like Marriott International have already adopted this solution.
Conversations can break or seal a deal!
Scenario 1: You enter a beautiful store. You look at all those beautiful clothes, but still, you can't decide if you if that is what you need. You try to talk to the salesperson. But he or she is not in the mood to chat and answer everything fast like you are bothering her/him. Result: you get annoyed and walk away without buying a simple piece of clothing.
Scenario 2: You enter a regular store. You are not convinced that those clothes are the best you can find. You hesitate and talk to the salesperson. With all the patience and the right amount of enthusiasm, she/he talks to you and try to understand what you are looking for. Result: you walk out of the store with more clothes than you originally planned.
Scenario 3: You enter a beautiful clothing store. However, you can't find the price tags and the sizes you want. You look around and the only attendant you see is busy checking payments. Result: You leave without saying a word.
The same line of thinking can be applied when people are booking travel. They visit online stores/hotels and some questions pop up. Depending on how customer service is, people buy or not. That means: conversations can break or seal the deal.
Selling on your hotel website: images may not be enough!
When booking accommodation in a new hotel, chances are people will have doubts. And if they don't live in the same country, they will probably not want to make a long-distance call. Different time- zones also make it difficult to get support. Multilingual chatbots can solve all those problems.

You can program your chatbot's answers so it can give comprehensive answers and even encourage clients to make a reservation, by showing comparisons or emphasizing the advantages of the direct booking.
Plus, chatbots are available 24/7 and your client doesn't need to pay for a long-distance call to get assistance.
As you can see, images on your hotel website may not be enough to push online visitors to press the "book now" button.
Let your chatbot falar con su viajero!
By now, you've already gotten the idea of the multilingual chatbot being your best ally in conquering international territories. If not, here is my final plea.
Let's say that your hotel has foreign clients. It is only logical that you have an online service in the visitor's language. You have then 3 options: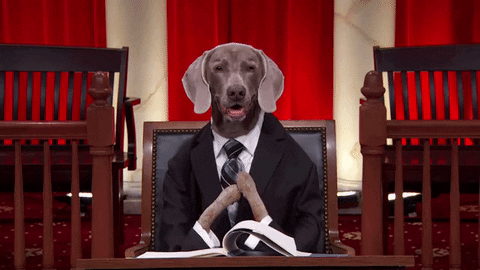 1. Ignore that issue and let an OTA take over the sale;
2. Hire a multilingual employee that can write with excellence in different languages;
3. Adopt a multilingual chatbot that will never make a mistake in conversations and that can talk to multiple users at the same time.
Which option seems most reasonable to you? I guess number 3, right?
Not to mention that chatbots can automatically identify users' language and, consequently, approach them in their native language from the beginning. That makes the experience more personalized and the service much more professional.
The whole idea of a hotel is to offer comfort for the traveler away from home. More than king sizes beds, guests feel comfortable when they can be "themselves", which includes being able to communicate in their language. The same can be applied to the internet. Virtual and real-world have more similarities than you might think!
Like the post? Share on your social media!