You dedicate time writing the information you think are relevant to your hotel website. You invest in design to make it easier for your clients to find the answers they are looking for. However, you feel like it is a waste of time. No one reads your website and your hotel agents are still overwhelmed with guests' queries. Why?
Because when you don't have online support, your website acts more like a display than a communication channel. That means that you might be missing business opportunities and not helping your staff's workflow as much as you could. Have you thought about that?
I've listed here the two main reasons why people still contact your hotel staff with simple questions, even though you have a great website.
Reason 1: People don't read online; they skim
Over the last few years, the number of online users has been growing and so has the time they spend browsing. Take a look at this graphic by Global Digital Reports 2019:

As you can see, your hotel has many business opportunities online, no doubt. But you have to consider that our attention is very fragile and there are plenty of other pages your potential clients could be reading. If you give them half of an excuse, they will abandon you in a heartbeat.
Therefore, the challenge is how to retain users on your hotel website and make them read the important information, instead of contacting your customer service. That people don't read anymore may not be a surprise to you. But what it may surprise you is how reading online is done.
So let's get to the facts about online reading:
55% of all pages get less than 15 seconds of attention;
Visitors will only read about 20% of the text on average page;
It takes 20-30% longer to read online than on paper.
On average we spend 6 hours and 42 minutes online.
In other words, people don't read online the same way as they read a book. When people browse the web, they are looking for quick answers. For this reason, many online users prefer to direct their questions to a FAQ or a chatbot. People like shortcuts.
Furthermore, you have very little time to capture the user's attention.  Consequently, You need to keep it uncomplicated and interesting for users so they won't leave your page. Thus, a good option to keep users' interest is to make it visual: add images and videos where it fits.
As people say:
" A picture's worth a thousand words"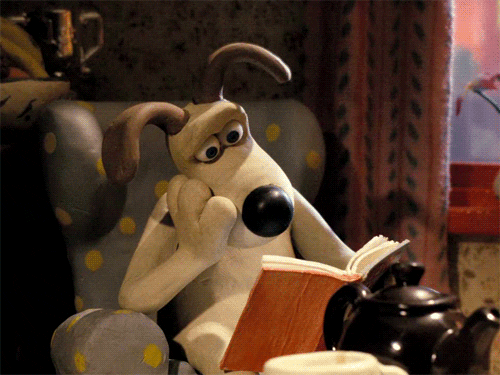 Reason 2: Your hotel website doesn't show what you don't have
Doubts when booking a hotel room are common. Questions about discounts, breakfast menu, and availability for late check-out and check-in time are some examples of clients' queries before they seal the deal with a hotel. Answers to those questions may be found on your website.
But there are some questions that your website can't answer. I'm talking about facilities or services your hotel doesn't have but your clients might be interested in it. Obviously, you won't highlight what you DON'T have!
When a client can't find specific information, he/she doesn't know if it is because the hotel doesn't have that thing or if it only forgot to put it on the website. So to be sure, the client call or text message the hotel (in worse cases, the client just give up and go to the next hotel).
That means that a lot of questions your hotel attendants get are about things that your hotel doesn't have. To say "no" to a client is always a sensitive matter. You need to say it in a smart way.
Having online support enables your hotel to "grab" that potential guest who is not sure yet about booking with you. And since we are a fast-paced society, if it takes more than 1 minute to find something, the odds are that users just leave the page and go to the next one.
On the other hand, if the users see online support, chatbot or human, they will try to interact with it to find what they are looking for. That is your chance to close the deal. Talk to your potential guests about where they are at the perfect moment.

Website + Online Chat = the perfect combination
So it is not enough to reshape your website and think that every question will be answered there. After all, clients don't want to waste time looking for information in every tab, and most important: they want answers fast and easy.
The fact is that we have much less patience to read online and it is very easy to get distracted. Plus, usually, we read books for distraction, while online we read to find a piece of information or to get something done. We only read what is necessary to make a decision.
That is why it said that we don't read online; we skim. That is connected to the "decision fatigue" people talk about. As modern life becomes ever more connected, consumers are bombarded with an exhausting array of choices and offers which continue to grow.
Being online is not enough. It's basic. It doesn't give you any relevant competitive advantages. But to have an online chat will.
Chats, human or bot, give the user the experience they expect, providing interaction with them. They help users to find what they are looking for, increasing the chances of booking and returning.
The truth is that nowadays we type more than we talk. The interaction between companies and consumers is more and more through written messages. Messaging apps also created an expectation of fast responses, which made it even harder for hotels.
Either because your clients want to know what you don't say or because they can't find what they are looking for, your hotel website maybe is not be enough to convert visitors into clients.
Grab these business opportunities by providing online service to take away any doubts clients might have.
---
Tired of looking for the best ways to convert more bookings on your hotel website? Asksuite & Umi have joined forces to help your website stand out and make direct reservations go sky-high with a curated selection of guides and materials, which you can download for free: [Download Now]